DEODORANT BODY SPRAY - WHITE VETIVER & CEDARWOOD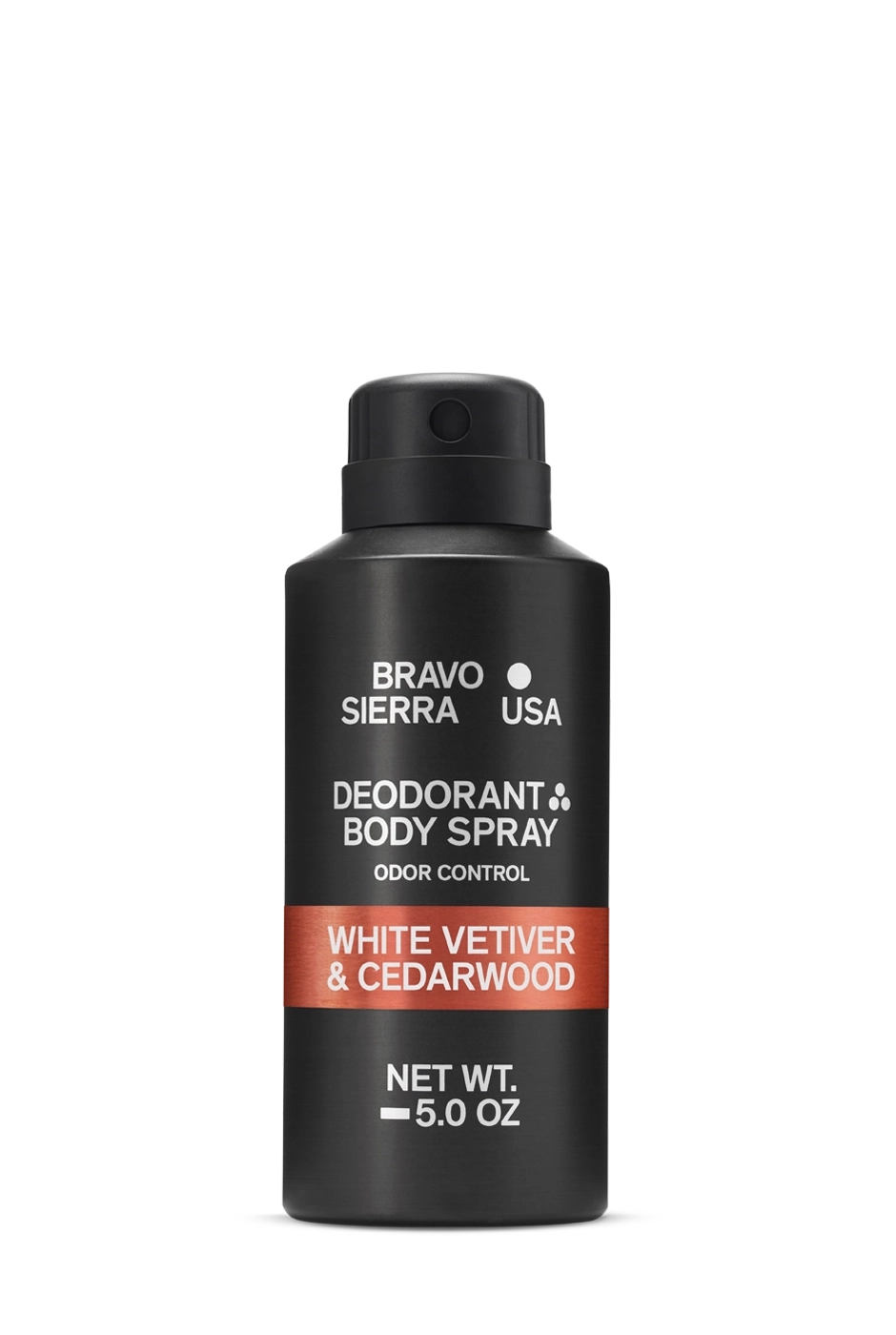 PERFORMS LIKE DEODORANT, SMELLS LIKE FINE FRAGRANCE.
All-day odor-neutralizing technology


Ultra-fine dry mist designed for all over application

Uses first-of-its-kind non-VOC environmentally-friendly propellant

Scent Profile:

Refreshing & Rugged, with notes of Cardamom, Sage, White Vetiver, and Cedarwood
SUBSCRIBE
& SAVE 10%
BUY ONCE
How do subscriptions work?
WE RE-CREATED THE BODY SPRAY
Our plant-derived odor neutralizing technology lasts all day. Our original scent is a fine fragrance blend of Sandalwood, White Vetiver, and Virginian Cedarwood. Engineered without hydrocarbon-based propellent. Safe and clean.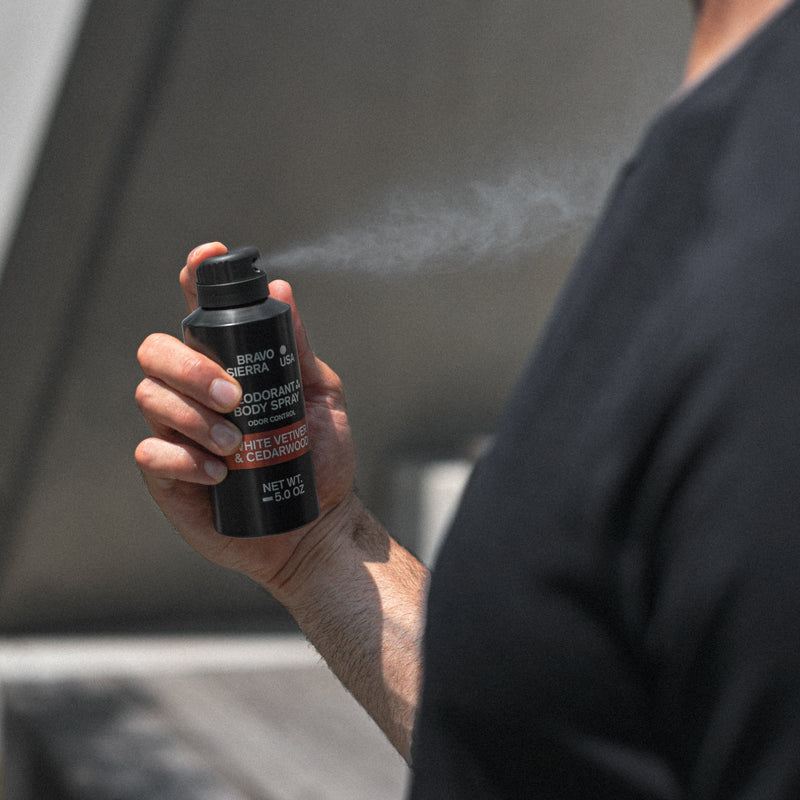 DOES NOT CONTAIN
PARABENS
PHTHALATES
PHENOXYETHANOL
PEGS
VEGAN & CRUELTY FREE
So my husband has been wearing the spray and it smells great on him. The scent lasts a while but isn't overpowering.
ELLIE
FULTON, MO
AIR FORCE
5%
Since 2019, we proudly donate 5% of our sales to support military families and veterans.
FIELD-TESTED BY MEMBERS OF THE U.S. MILITARY
All formulas are developed and optimized over time, based on the testing and feedback of BATTALION—a digitally-native community of over 2,000 active-duty service members and veterans, spanning all ages, ethnicities, genders and backgrounds.
Made in the U.S.A.
Canister made from 25% recycled aluminum in Ohio Actuator molded and assembled in Wisconsin Formula developed in New Jersey Fragrance developed in Georgia