THE CITRUS & CEDARWOOD ROUTINE SET
INVIGORATING & CLEAN, WITH NOTES OF PEPPER, JUNIPER BERRY, CINNAMON, AND CEDARWOOD
1. LATHER UP
A soap-free, sulfate-free, biodegradable all-in-one wash. Produces a rich lather infused with Shea Butter and Oat Flour for soft skin and hair.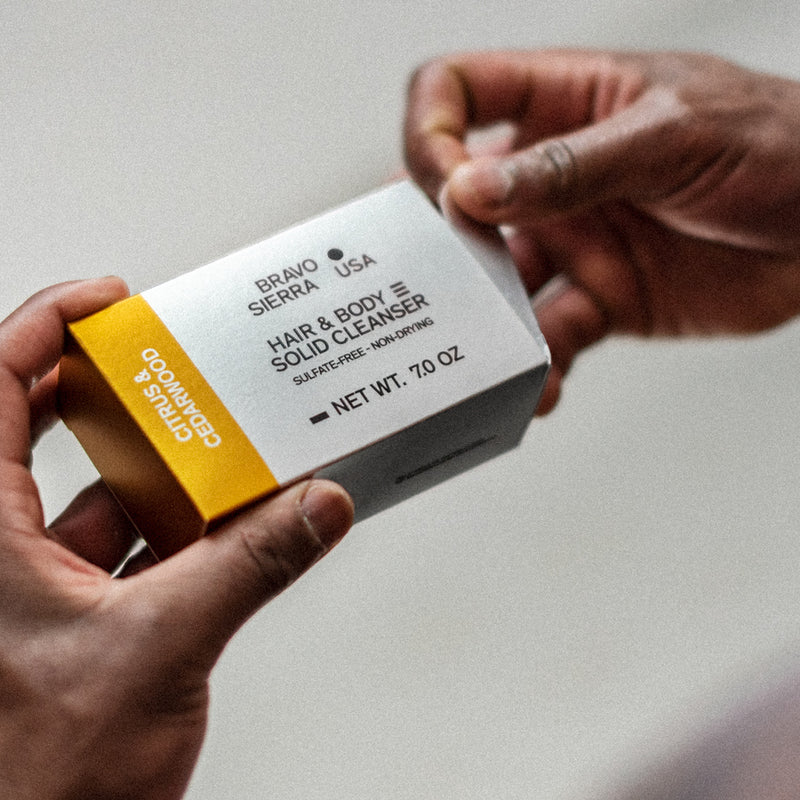 3. SPRAY IT ON
The aluminum-free, baking-soda free deodorant that actually works and will not stain your clothes. Formulated with a natural sweat-absorptive powder from the root of the Cassava plant, native to Brazil. Named best Deodorant of 2020 by Esquire.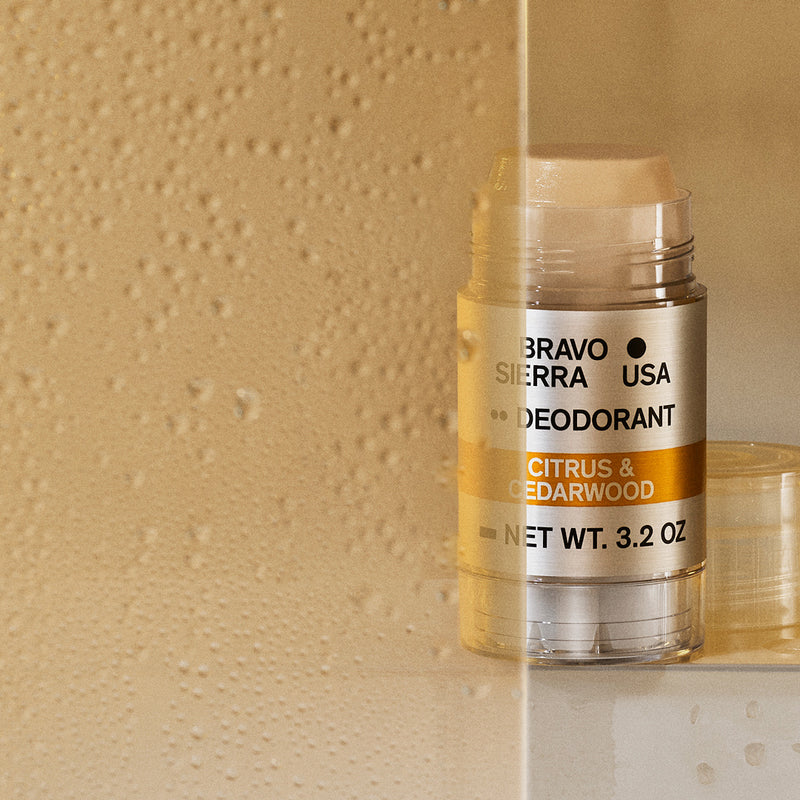 3. SPRAY IT ON
An ultra-fine deodorizing dry mist that provides all-day protection and smells like fine fragrance. Designed with a smart-lock cap for on-the-go use and engineered with a non-VOC, environmentally-friendly propellant.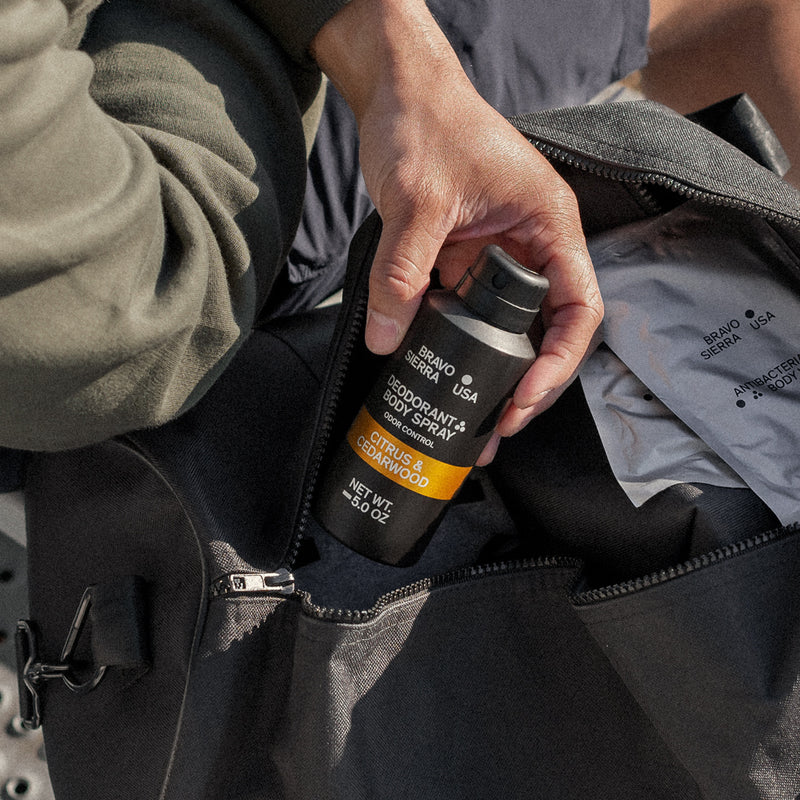 The scent makes me feel like wrestling a bear and then inviting him over to smoke cigars and drink scotch. May even have turned my wife on
CHAD
SAINT JOHNS, FL
NATIONAL GUARD
DOES NOT CONTAIN
PARABENS
SULFATES
PEGS
SILICONES
PHTHALATES
PHENOXYETHANOL
VEGAN & CRUELTY FREE
5%
Since 2019, we proudly donate 5% of our sales to support military families and veterans.