THE WHITE VETIVER & CEDARWOOD ROUTINE SET
BRAVO SIERRA BEST-SELLERS, IN OUR ORIGINAL SCENT OF WHITE VETIVER AND CEDARWOOD

1. LATHER UP
A soap-free, sulfate-free, biodegradable all-in-one wash. Produces a dense lather infused with Shea Butter and Oat Flour for soft skin and hair. Will last 30-40 showers.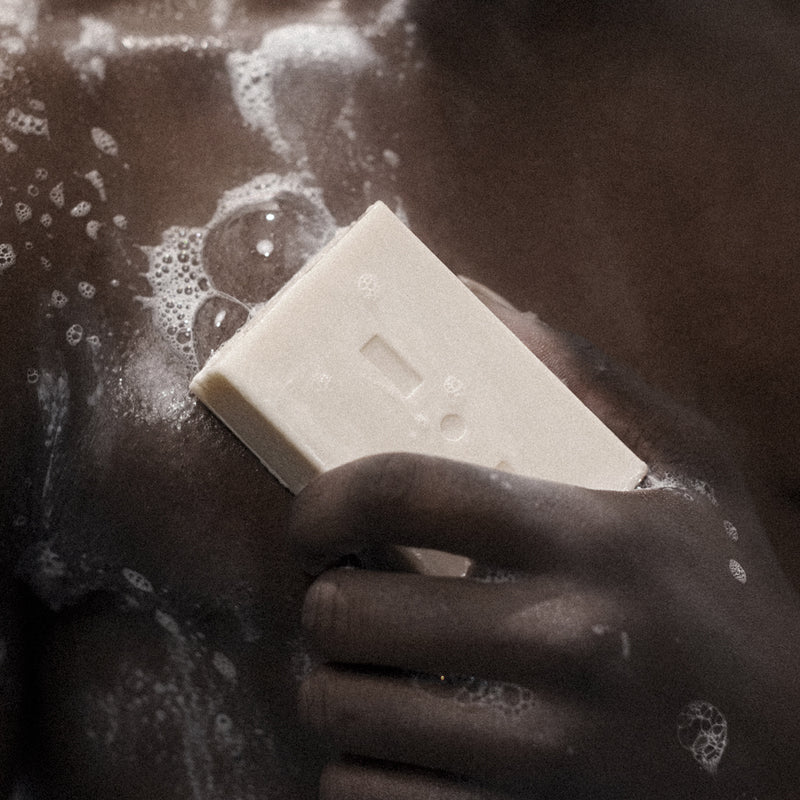 2. STAY FRESH
The aluminum-free, baking soda-free deodorant that actually works and will not stain your clothes. Formulated with a natural sweat-absorptive powder from the root of the Cassava plant, native to Brazil. Named best Deodorant of 2020 by Esquire.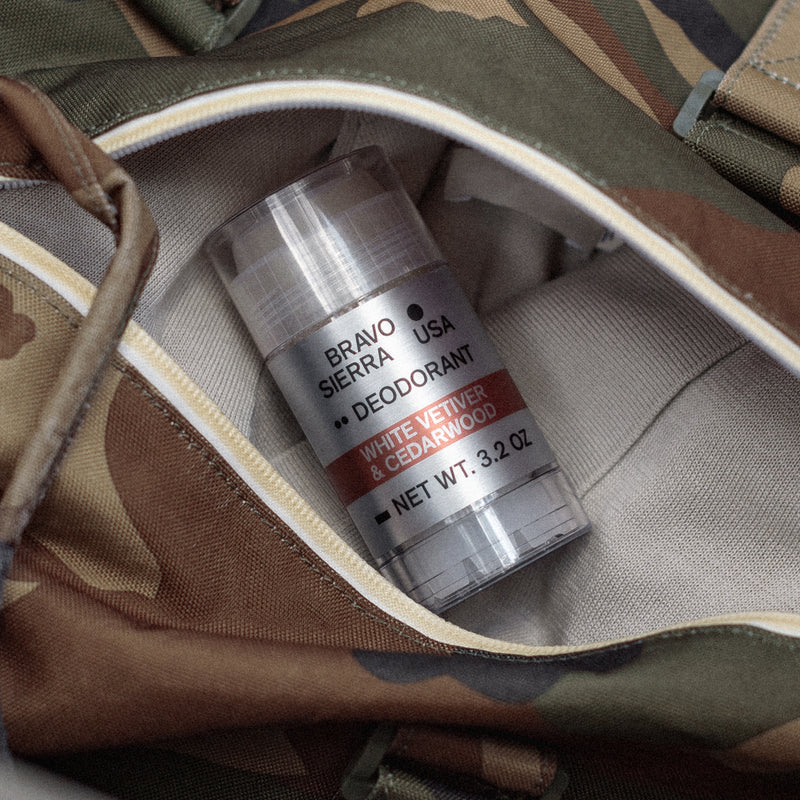 3. SPRAY IT ON
An ultra-fine deodorizing dry mist that provides all-day protection and smells like fine fragrance. Designed with a smart-lock cap for on-the-go use and engineered with a non-VOC, environmentally-friendly propellant.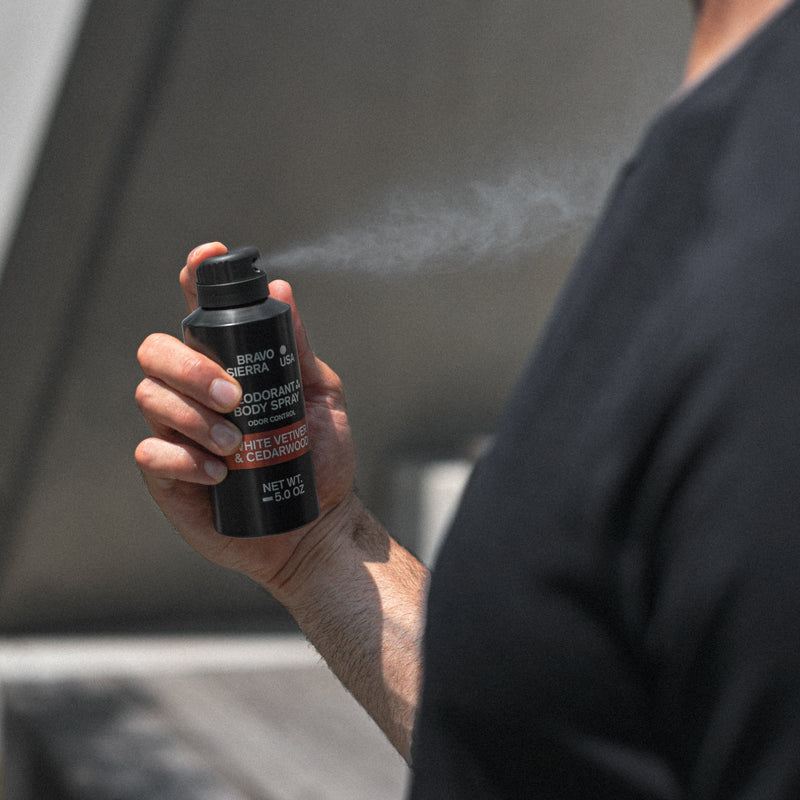 The BRAVO SIERRA scent is addicting.
CHRIS
UNKNOWN
MARINE CORPS
DOES NOT CONTAIN
PARABENS
SULFATES
PEGS
PHTHALATES
PHENOXYETHANOL
VEGAN & CRUELTY FREE
5%
Since 2019, we proudly donate 5% of our sales to support military families and veterans.