ALUMINUM-FREE AND BAKING SODA-FREE UNSCENTED DEODORANT.
Hard-working, all-day odor & sweat protection

Made with probiotics to kill odor-causing bacteria at the source

Does not stain clothes

Fragrance-free deodorant
SUBSCRIBE
& SAVE 10%
BUY ONCE
How do subscriptions work?
OUR ODOR-NEUTRALIZING TECHNOLOGY, WITH NO ADDED FRAGRANCE 
A plant-based starch powder absorbs sweat and destroys odor-causing bacteria at the source - no need for fragrance.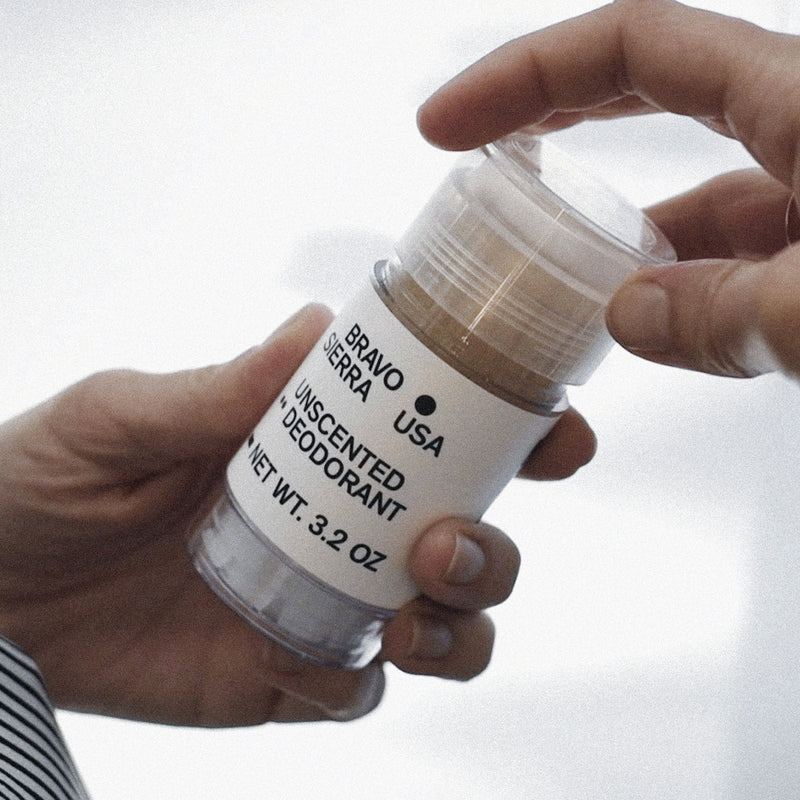 DOES NOT CONTAIN
FRAGRANCE
PARABENS
ALUMINUM
BAKING SODA
SILICONES
PEGS
PHTHALATES
PHENOXYETHANOL
VEGAN & CRUELTY FREE
I just got back from dive training, the deodorant was still working when I took all my gear off.
JEFF
VIRGINIA BEACH, VA
NAVY
FIELD-TESTED BY MEMBERS OF THE U.S. MILITARY
All formulas are developed and optimized over time, based on the testing and feedback of BATTALION—a digitally-native community of over 2,000 active-duty service members and veterans, spanning all ages, ethnicities, genders and backgrounds.
5%
Since 2019, we proudly donate 5% of our sales to support military families and veterans.
When I go on the road and am hunting or in the backcountry—whatever, I don't want to smell like a flower.
Made in the U.S.A.
Formula developed in Vermont Product filled and assembled in Vermont Packaging sourced internationally (Asia) while we are actively searching for a domestic vendor.