THE CITRUS & CEDARWOOD BODY SET
BRAVO SIERRA BODY BUNDLE IN OUR CULT-FAVORITE INVIGORATING SCENT  
CHOOSE SCENT
DOES NOT CONTAIN
ALUMINUM
BAKING SODA
SILICONES
SULFATES
PARABENS
PEGS
PHTHALATES
PHENOXYETHANOL
VEGAN & CRUELTY-FREE
1. LATHER UP 
A rich gel-to-foam full-body wash, formulated with a coconut-derived alternative to harsh sulfates. Delivers a deep clean that nourishes your skin — perfect for those who shower more than once a day.
2. STAY DRY 
The aluminum-free, baking-soda free deodorant that actually works and will not stain your clothes. Formulated with a natural sweat-absorptive powder from the root of the Cassava plant, native to Brazil. Named best Deodorant of 2020 by Esquire.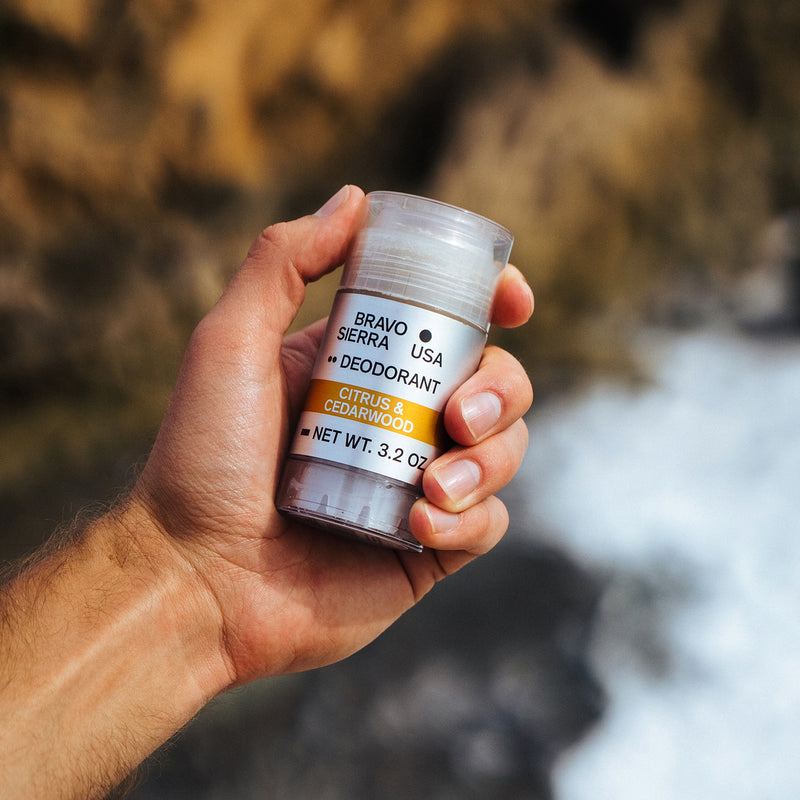 3. SMELL GREAT 
An ultra-fine deodorizing dry mist that provides all-day protection and smells like fine fragrance. Designed with a smart-lock cap for on-the-go use and engineered with a non-VOC, environmentally-friendly propellant.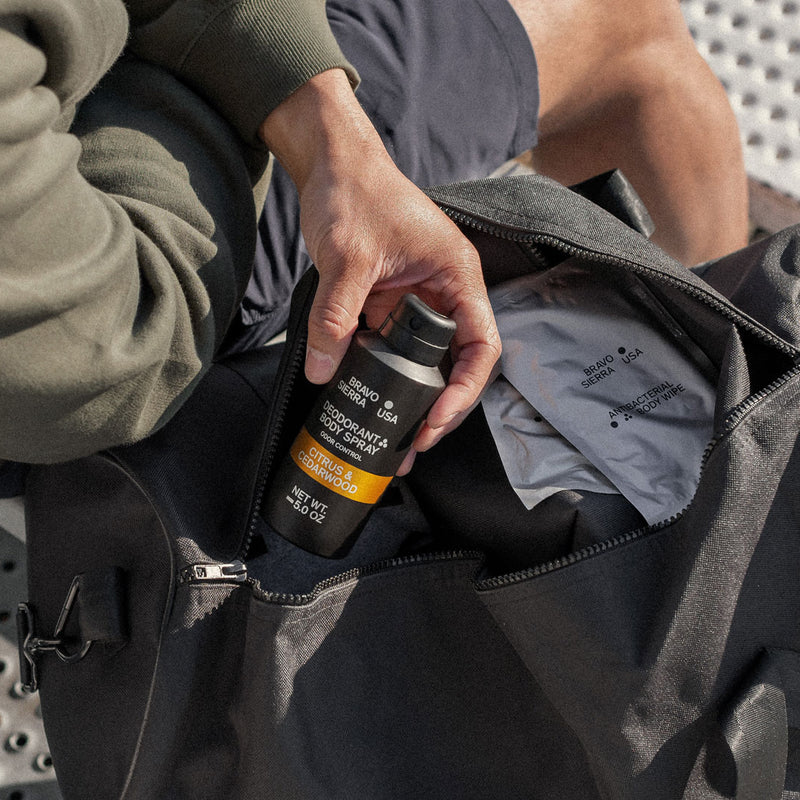 This scent makes me feel like wrestling a bear and then inviting him over to smoke cigars and drink scotch. May even have turned my wife on.
CHAD
FLORIDA
NATIONAL GUARD
5%
Since 2019, we proudly donate 5% of our sales to support military families and veterans.